1. Factort Suply 2. Reliable Product 3. Competitivy Direce Price 4.Timely Delivery& Service , invites you to get a quote now!

Learn more
Anti Vibration Buffer Rubber Engine Mounting for Machinery Equipment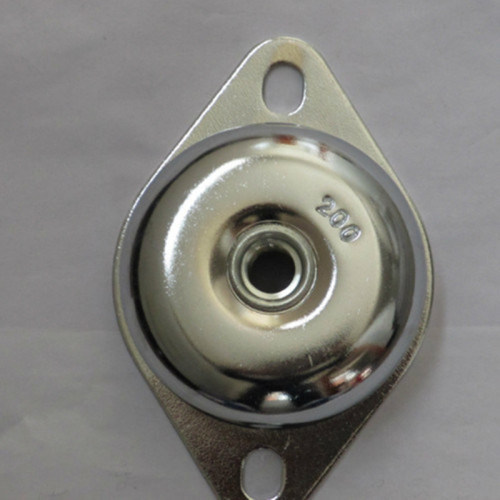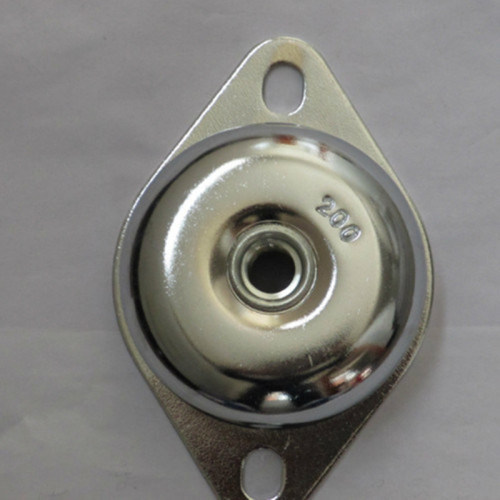 | | |
| --- | --- |
| Categories | Standard molded rubber part |
| Brand | WL Plastic and Rubber Manufacturer |
| Update Time | Dec 10,2023 |
If you want rubber engine mounts, Qingdao Weilian Plastic & Rubber Co., LTD will help you with that
Rubber engine mounts
Production Description
Material of rubber: NR, EPDM, Silicone
Material of metal part: steel plate zinc or iron plated zinc or as client's requirement
Color: black,red, etc
Size: as the client's requirement
Hardness:30~90 ShA
Process: molding
OEM: Available
Loading range: 70~1650 KG

Certification: SGS, ROHS, REACH, etc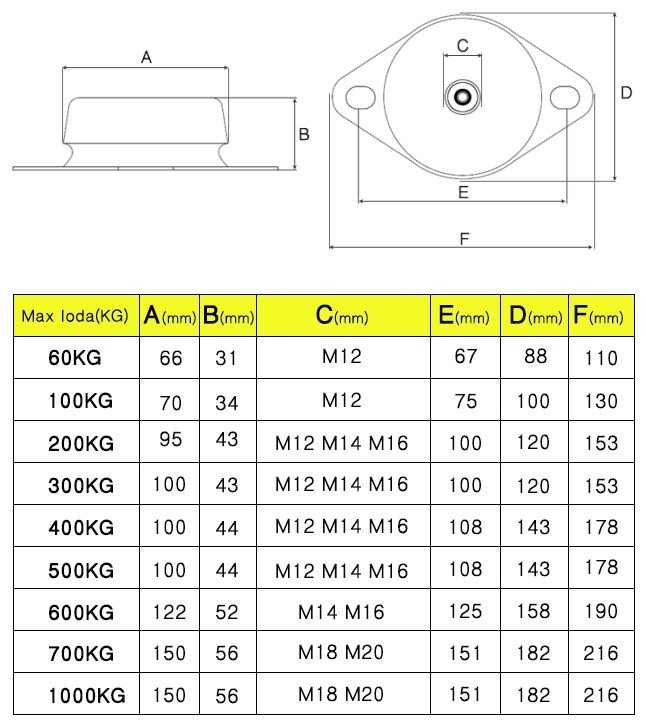 Detail determine quality
1.Thickened steel plate galvanized shell
Metal rubber shock absorber upper and lower shell are stamping steel plate
galvanized surface, Rust Corrosion Resistance, Good gloss, durable in use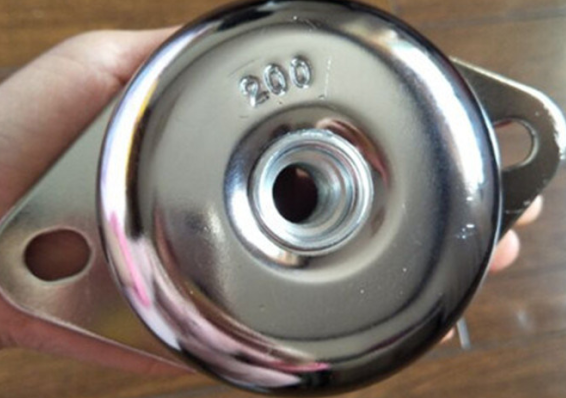 2.Oil resistant and vibration resistant rubber
Metal rubber shock absorber internal use of oil - resistant anti - vibration rubber layer, 
Strong impact resistance, good buffer effect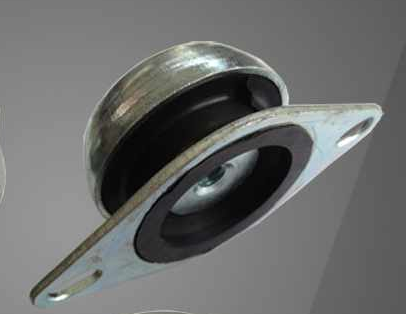 3.Complete product models
Qingdao Weilian Plastic & Rubber Co., LTD Specializing in the production of various shock 
absorbers, rubber shock absorber product model complete and has sufficient stock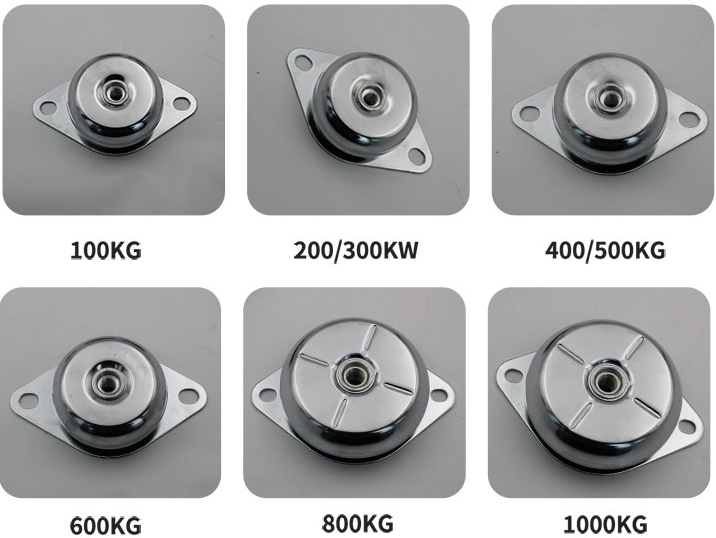 4.Multiple installation methods
Rubber engine shock absorbers are installed in a variety of ways
Suitable for straightening, measuring and side mounting and other installation way.
The FEATURE of our rubber anti vibration /mounting
1.This kind of rubber mounting is suitable for rotating machines.
Effective elimination of axial and radiation vibrations. 
It is punch forming by 3 mm - 5 mm high strength steel plate, The metal cover can protect rubber, 
Avoid damage after exposure to ozone, UV rays, diesel or other oils, Beautiful and generous,
ensure the safety of the crew
2.Oil - resistant rubber with good hardness ratio and stable level, 
Effective reduction of vertical pressure and shear force
3.Special design for diesel engine 1500 and 1800 RPM
4.The metal parts are treated with galvanized surface
(dacro coating and nickel plating can be made according to the requirements). 
Outside  using metal parts is more durable, do not rust
5.The area of upper and lower contacting plane is large
The excellent shock absorption effect protects the engine's long and efficient operation.
Function
The function of these anti rubber mounting is Vibration of mechanical equipment,shock isolation 
Simple structure, convenience for Installation and update ,safely and reliably use. 
Various of the way installation, Such as Suitable for flat ways , side long and side hanging etc

If Lateral stiffness is higher than longitudinal height, 
Horizontal stability is better when placed horizontally.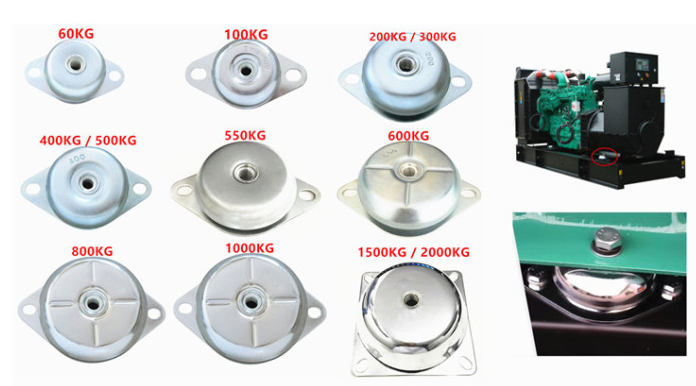 Anti rubber mounting has widely application range
Industrial machinery sports equipment construction industry automobile industry food products etc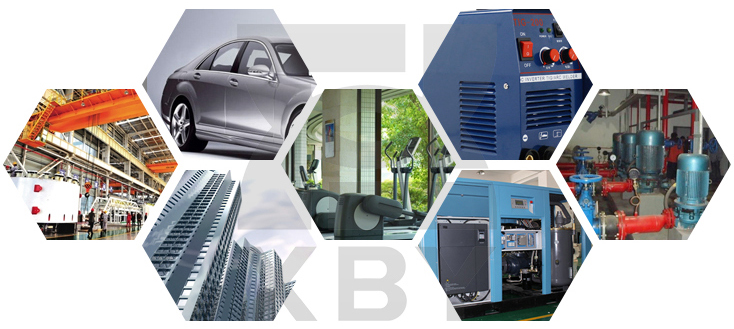 Get Insider Information About Exclusive Offers, Events And More!
Fill information to try WEILIAN quality , enjoy Weilian professional support from NOW