1. Factort Suply 2. Reliable Product 3. Competitivy Direce Price 4.Timely Delivery& Service , invites you to get a quote now!

Learn more
Foam Sponge Rubber Sealing Strip EPDM 3MTape back for Wooden Door Window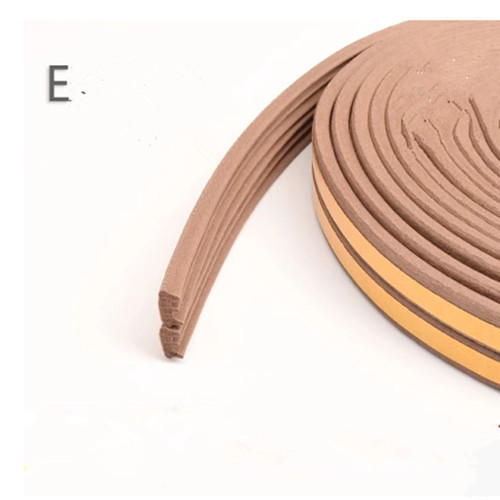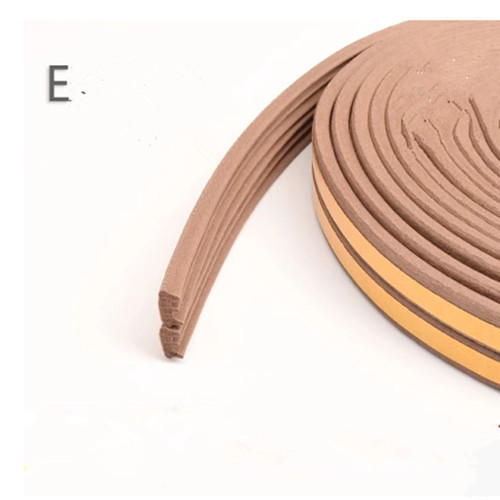 | | |
| --- | --- |
| Categories | Sponge rubber extrusion |
| Brand | WL Plastic and Rubber Manufacturer |
| Update Time | Dec 10,2023 |
Wooden door sealing strip is actually closed cell sponge/foam sealing strip extruded into all kinds of 
shape by extrusion tooling, Which is resistant weather, anti-ozone, waterproof, dust proof, dirty proof, 
UV resistant, and excellent flexibility ,durable. at present, the material is mainly EPDM.
Wooden door sealing strip has good sealing performance. 
To ensure better sealing performance, with adhesive backing.
Material: EPDM+Adhesive
Color:Black or as client's requirement
Hardness: according to client's Requirement
Process: Extruded
Shape:D-shape,P-Shape,E-shape,I-Shape, etc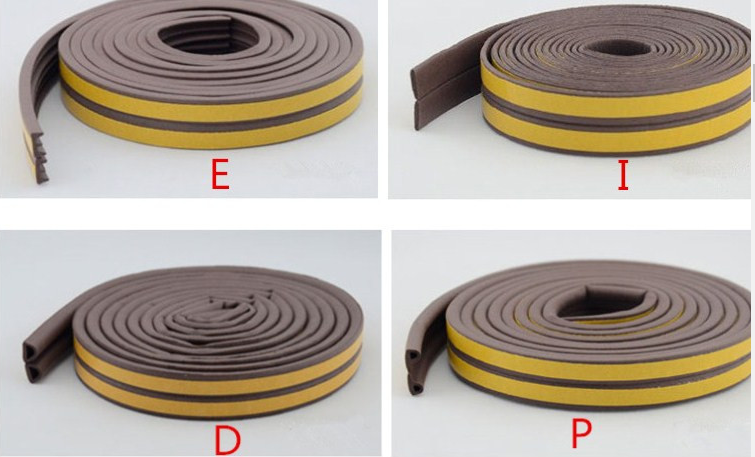 The feature of sponge rubber sealing strip
1.Good aging resistance
2.Elastic recovery performance is good, closed cell foam does not absorb water
3. Reticular line, tape back, better viscosity, Do not stretch during installation
4.Suggest to use it under the temperature -40℃ to +70℃
Why you choose wooden rubber sealing strips we made?
Because these feature are below
1.Easy operation
It is OK for you to Rip it with your hand
2.Good Flexibility

Prolonged compression can be restored quickly
3.Good adhesion
Adopting Imported double - sided tape, inter layer is network - shaped glass fiber
4.Good material
The raw material is EPDM
which has the advantages of oxidation resistance and corrosion resistance
5.Smooth surface, uniform foam, free of impurities, elastic and good quality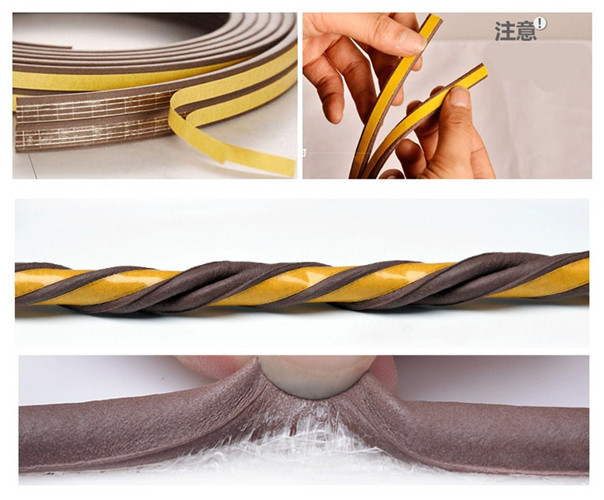 Why you install this kind of Sponge rubber sealing strip?
Because its function is below
Anti-Collision, noise resistance, dust proof, insect resistance and seal
See this picture for before installation and after installation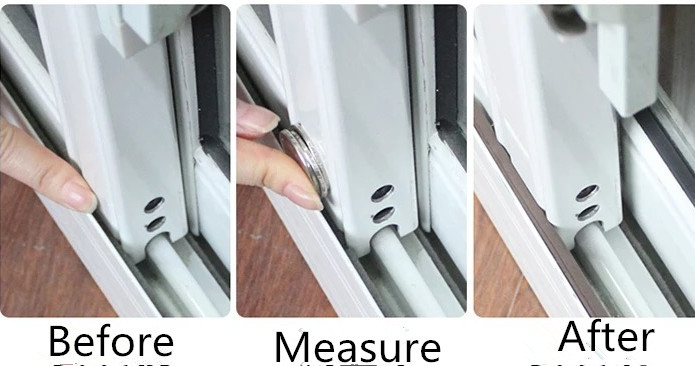 Installation steps
1.Wipe the dirt,dust and oil stains off the installation with a dry rag

2.After the protective paper of the sealing strip is torn apart, Aim at the position you want to paste
3.Gently stick to the position aimed
4.Press tightly with your finger, and let glue and doors and Windows tighten
5.Use the finger to pull the seal to check if it is tight


Application Range of  P, D, E I Shape sponge rubber sealing strip
Used for Security door ,sliding door, aluminum plastic steel doors and Windows,
 automobile and so on
Get Insider Information About Exclusive Offers, Events And More!
Fill information to try WEILIAN quality , enjoy Weilian professional support from NOW