1. Factort Suply 2. Reliable Product 3. Competitivy Direce Price 4.Timely Delivery& Service , invites you to get a quote now!

Learn more
Excellent Flexibility E-Shape Rubber Silicone Sealing Strip for Valve, Oven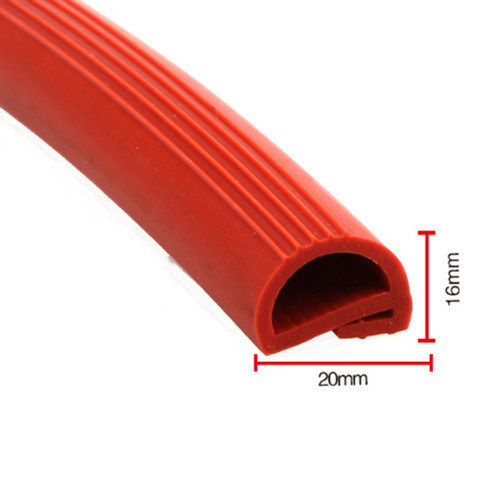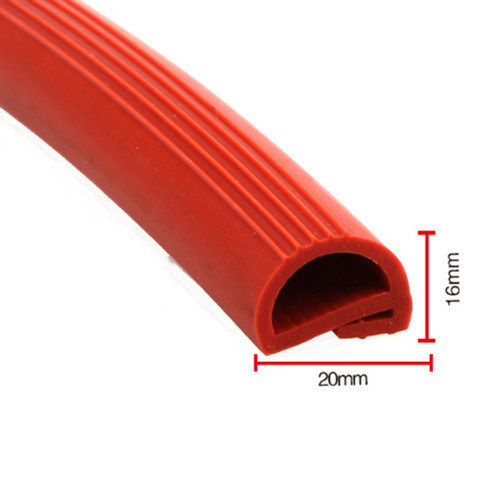 | | |
| --- | --- |
| Categories | Solid rubber extrusion |
| Brand | WL Plastic and Rubber Manufacturer |
| Update Time | Dec 10,2023 |
E-shaped silicone strip is a kind of rubber with a wide range of special and comprehensive properties.
It has excellent electrical insulation properties, aging resistance,chemical
stability,oxidation and weather resistance, radiation resistance, physiological inertia,good air
permeability, and high and low temperature resistance. 
Silicone tube has excellent flexibility, resistance to kink and deformation, and high tear resistance.
Material: Silicone
Color: high transparency ,semi transparency, Red
Temperature range: -30℃~+260℃(The temperature can reach 300℃in a short time)
Hardness:60℃~70℃
Tensile strength:7~7.5 MPA
Stretch permanent deformation: 7%~7.5%
Resilience: 50%~55%
Tearing strength:4-8 MPA
Tear strength: 15 KN/M
Elongation: 250-500%
Break down voltage: 21KV/MM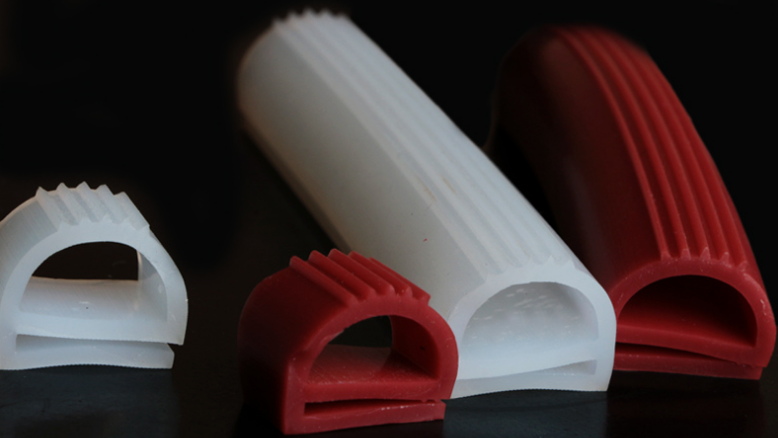 Why you choose the E-Shape silicone sealing strip we manufacture?
Because these features are as below
1. E-shape silicone sealing strip is made of high-quality food-grade imported silicone raw materials
 and adopt platinum catalyst system.
And it is manufactured by a unique extrusion process, with excellent flexibility,resistance to kink and 
deformation, Has a high tear resistance, compared with the traditional silicone rubber tube
This product has high transparency, tasteless, non-toxic, high transparency, high temperature
 resistance, low temperature, Long life, no hardening, no discoloration, no yellowing, no frost, etc.
2.This product has good physical and mechanical properties
high tear strength and low adhesion to proteins.
It can be used to transport various foods, beverages and various liquids, 

and is widely used in food-grade equipment and devices in various industries.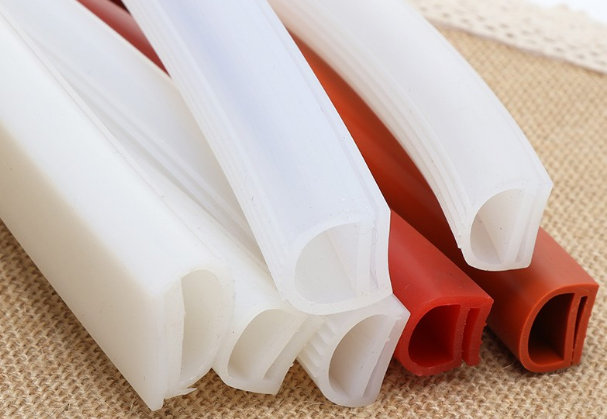 The property of E-shape solid silicone sealing strip
1.It can be used fora long time under High and low temperature resistance at 2600℃
and there is still elasticity under -60℃.

2.electrical insulation properties
Silicone tube dielectric performance is very good, especially at high temperature dielectric
 performance is much better than the general organic rubber,
Dielectric strength is almost unaffected by temperature in the range of 20-260℃
2.Excellent weather resistance, ozone resistance and uv resistance,
Long-term use in the outdoor does not occur cracking.
Range of application of E-Shape solid silicone sealing strip
Mainly used for tube products for food;
Connecting pipes for food machinery;
Water dispenser,coffee pot, water heater, rice cooker, etc.
Electrical instruments and other casing
Medical devices are connected to pipes, conduits, etc.


Get Insider Information About Exclusive Offers, Events And More!
Fill information to try WEILIAN quality , enjoy Weilian professional support from NOW