1. Factort Suply 2. Reliable Product 3. Competitivy Direce Price 4.Timely Delivery& Service , invites you to get a quote now!

Learn more
D Sections Rubber Hollow seal 3.2 Meter Self Adhesive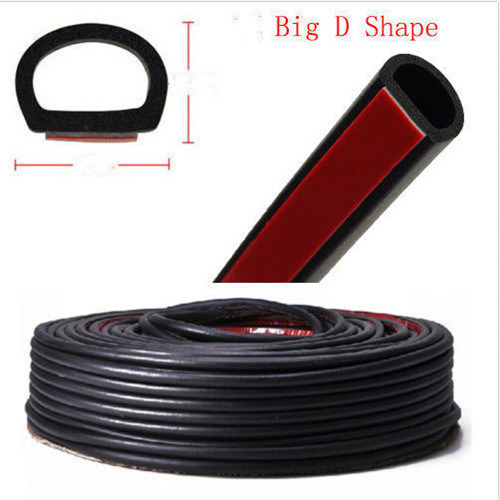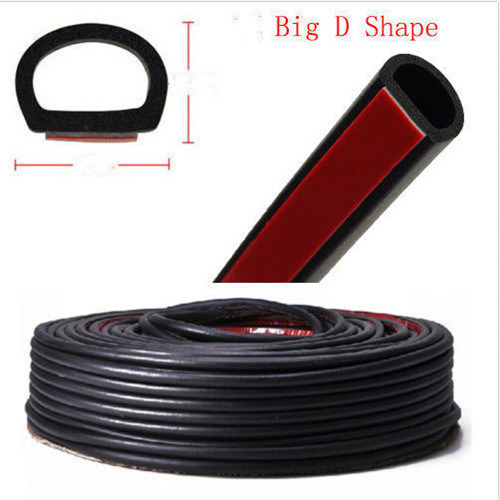 | | |
| --- | --- |
| Categories | Sponge rubber extrusion |
| Brand | WL Plastic and Rubber Manufacturer |
| Update Time | Dec 10,2023 |
D-shape rubber sealing strip
Car door sealing strip is actually closed cell sponge/foam sealing strip extruded 
into all kinds of shape by extrusion tooling, Which is resistant weather, anti-ozone,waterproof, 
dust proof, dirty proof, UV resistant, and excellent flexibility,durable
at present, the material is mainly EPDM
Material: EPDM +Adhesive
Color:Black or other color
Shape: D type
Suitable Model: Universal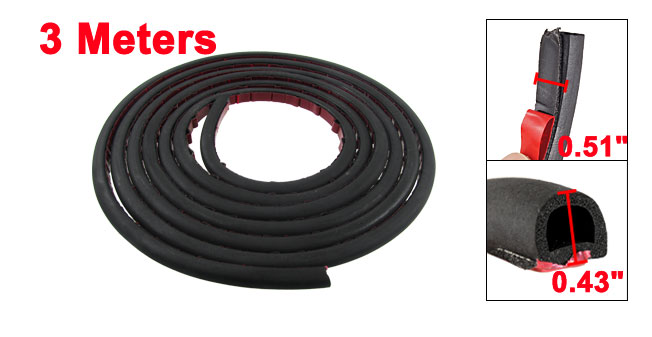 The advantage of D-shape rubber sealing strip

1.Superior Flexibility

The sealing strip have a strong elasticity and flexibility Under a long squeeze condition

Can increase the service life of the sealing strip better. 
Improve the sealing and sound insulation effect of car body.
2.Density

We choose raw material EPDM imported from USA, and excellent manufacturer craft Small density, 
can better make sure the effect of sound insulation and waterproof,and good dust resistant
3.Stickiness
3 M tape or as your requirement. Use it for long time and not fall off
4.Glossiness

The surface is smooth not rough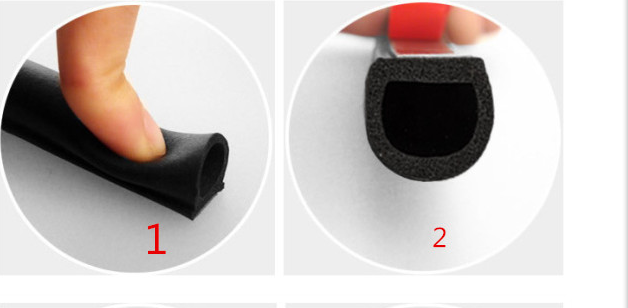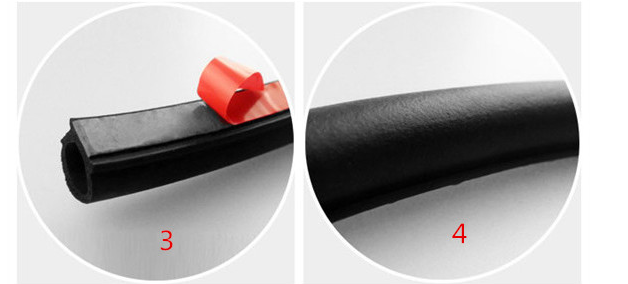 The benefit of adding sealing strip
1.Reduction door slam and block wind entering into car cabinet
2.Optimized the engine of room cooling air flow
3.Raise the effect of air conditioning refrigeration and heating
4.Block rain entering into car cabinet
5.Reduce driving noise in high speed way
6.The sound of the open door becomes steady and heavy, reducing the noise in the car



The Step of installation to car door sealing strip
1.With a neutral detergent to wash away dust and oil in place of installation
2. Tear off the 3 M protective file on the back of sealing strip

 stick on the right place of frame of car door.
3. Strongly press it after sticking sealing strip.
4. Forbid pulling the sealing strip after sticking, forbid washing car within 3 days.
Don't open the door of car again and again within 24 hour
5. Closing the door after construction is a little tight, don't worry, within 3 days, it will recover normal
.
6.Pay more attention to in the first 1-2 days, make sure the door is closed,safety first

Function and Usage
Car door sealing strip has good sealing performance. 
Specially designed Vehicle sealed strip can be used on side of car doors, boot, engine, low the win 
and the sound of vibration, also can be used on the door frame, window, forbid collision
in order to make the outside noise low. 
To install weather strip better, you can use double-side adhesive backing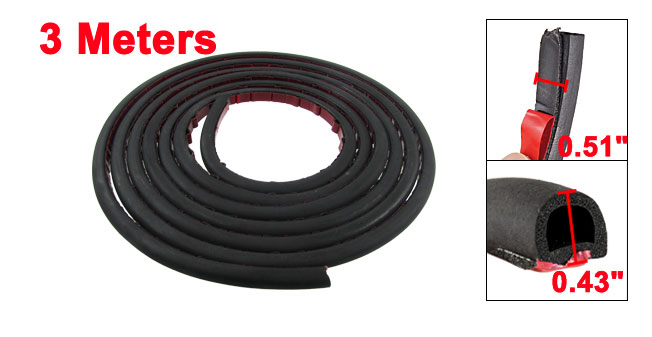 Get Insider Information About Exclusive Offers, Events And More!
Fill information to try WEILIAN quality , enjoy Weilian professional support from NOW