1. Factort Suply 2. Reliable Product 3. Competitivy Direce Price 4.Timely Delivery& Service , invites you to get a quote now!

Learn more
different size PVC Edge Trim Plastic U-Channel for vehicle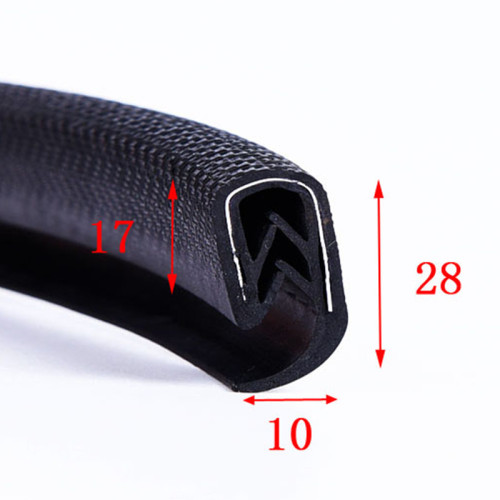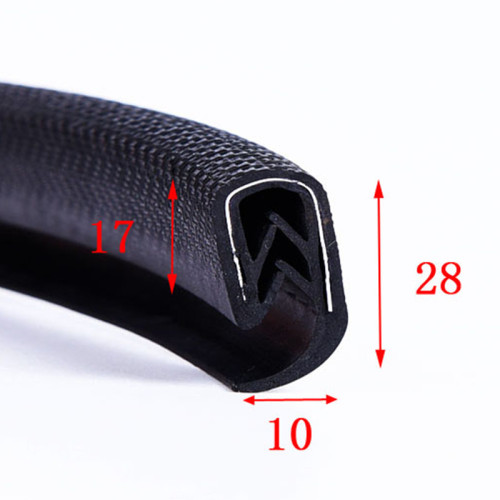 | | |
| --- | --- |
| Categories | Plastic profile |
| Brand | WL Plastic and Rubber Manufacturer |
| Update Time | Dec 10,2023 |
PVC car window trim is an excellent way to finish and protect exposed metal edges. 
The car window trim is easily pressed over any metal edge 
and is held in place by the seal's excellent gripping force.
Qingdao Weilian Plastic & Rubber Co., LTD specializes in design, development and manufacture 
of PVC edge trim, flexible vinyl edge trims, push-on edge trim guard, heavy duty vinyl plastic U-
channel push-on trim, Door trimming/decorative seal/door edge trim/edge guard/edge trims/rubber 
trim edging/trim seals/rubber-metal car door seal, Protection rubber seal strips with steel belt for PVC 
edge trim seal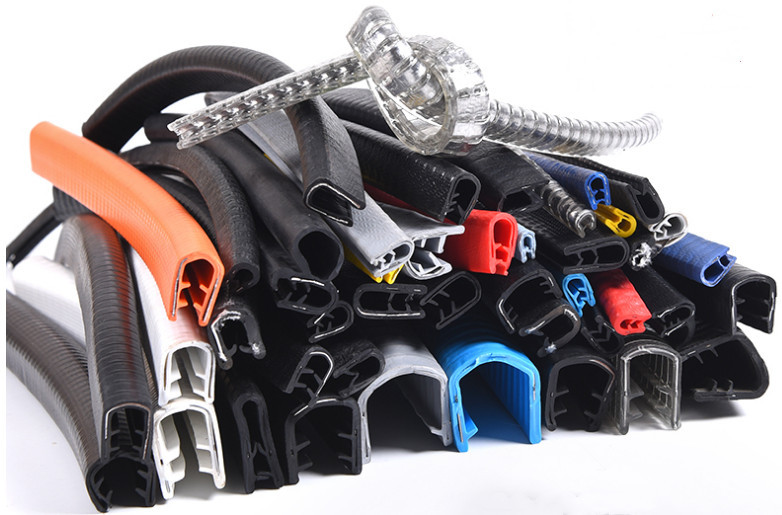 .
Description
Material:PVC
Inner material: Steel sheet/steel rod/Aluminum
Color:Various colors available, e.g. black, grey, yellow, red, blue, orange or as per customer's requirement.
Producing way:Co-extrusion
Size & Shape:8*5.5,9*6, 7*9.5, 6.5*11, 8*12, 8*13, 9.5*14, 10*15, 10.5*15, 12*16, 11*17, 
14*18,17*26, 15*13. Shapes and sizes can be customized as per customer's request.
Feature:
A: High flexible and plasticity, anti-aging, outstanding ozone performance, chemistry 
resistant,wearing-resistant.
B: Using range of temperature (minus 40 degree to 140 degree)
C: With steel, wire or aluminum insert and gripping tongue to achieve much more stronger gripping performance.
D: It is easy and fast to install.
(do not require special skills or tools)
(Clean and degrease the place of installation, then make sure the surface is dry.)
E: Good looking(decorative), good sealing capacity and effective edge protection.
Function:
PVC Resilient edge trim can be used in a multitude of interior and exterior applications 
and is often used as decorative trim.
waterproof,dust-proof, sound-proof, insulation, shock absorption, decorative effect,durable, elegant  
appearance, convenient  etc.
Application:
used for cars,tractors, buses, and other automotive; auto doors, windows, metal plate etc.
to protect and decorative the edge
Auto door edge guard install along the auto door edge to protect the painted surface
Best way to protect your car door edge from chips and scratches!
Get Insider Information About Exclusive Offers, Events And More!
Fill information to try WEILIAN quality , enjoy Weilian professional support from NOW